Ever wondered what it's like in one of the busiest airports in the world? With a flight landing and taking off almost every minute during peak hours, it can get pretty insane.
Shoot a timelapse of that, and you get transported to a sci-fi world with shooting stars breaking into the atmosphere.
I shot this shot mostly in the restricted runway area of Singapore's Changi Airport and the surrounding public areas for some scenes. I was so close to the planes that my cameras literally got shaken by the rumbles from the jet engines – Which actually produced a pretty neat effect. (See 2:12)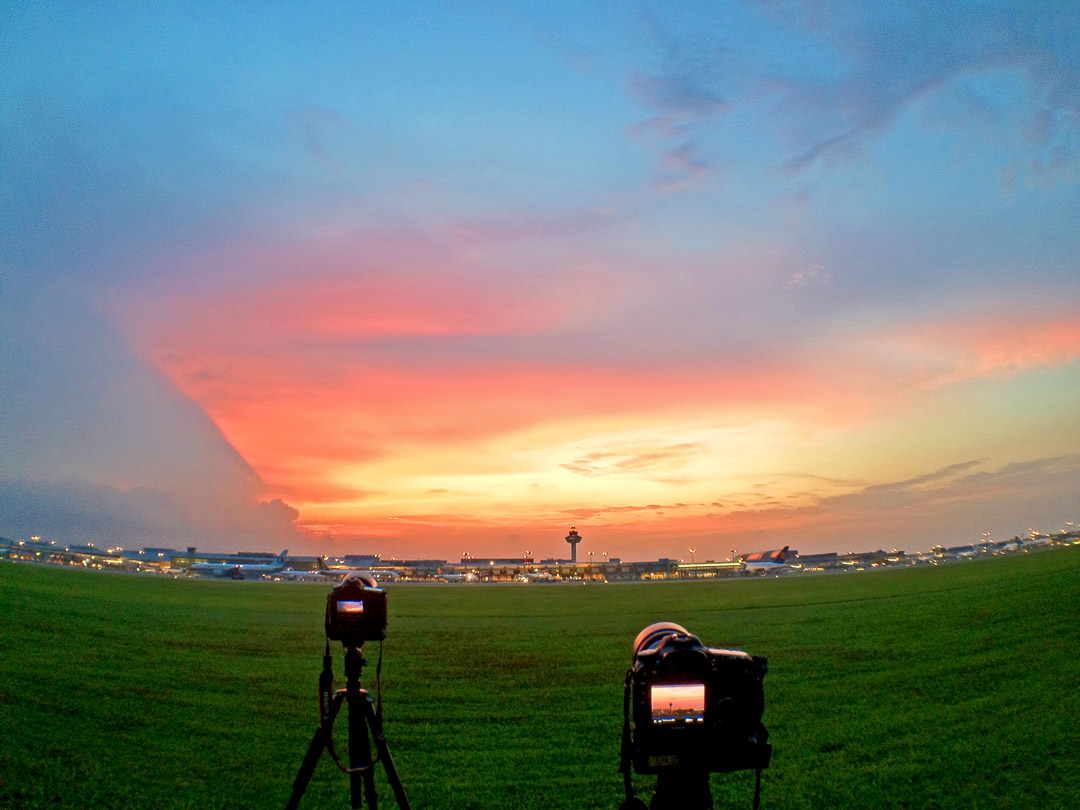 The guys from Changi Airport reached out to me to shoot in the restricted runway area of Changi Airport after they saw my first film from The Air Traffic series which was shot at Changi Beach. It was a thrilling experience as you don't usually get to enter the restricted runway area, let alone shoot in it.
Even after doing this the second time, I'm still amazed at the results of timelapsing airplanes flying at night.
Fun fact: The scene at 2:55 was shot during the Honey Moon on Friday the 13th, June 2014. The previous occurrence of the Honey Moon was in 1919 and the next will be in 2098! Read more about the Honey Moon on National Geographic.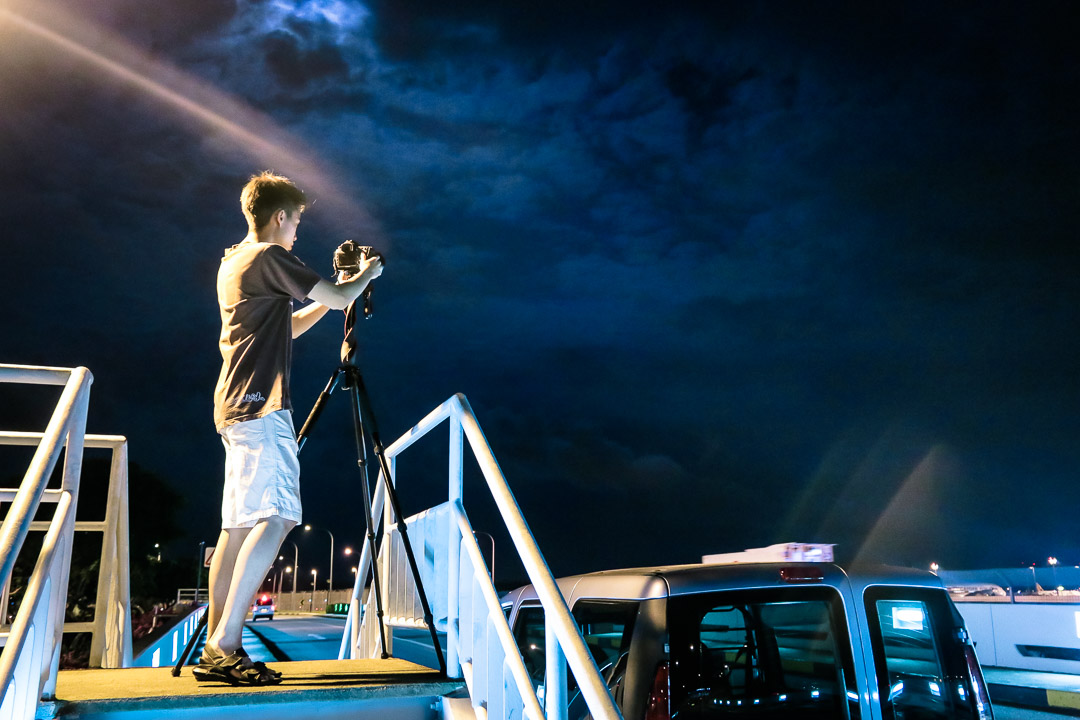 Technical stuff
The shots were taken at 4-10 second exposures and at 0 second intervals. So immediately after the shutter closes it opens again to take the next shot. This ensures that the lights from the planes move smoothly through the frame. The long exposures are what produces the streaks of light, which means that the longer the exposures the longer the streaks of light.
All shots were taken with my Canon 5D Mark III and 7D. Lenses used were: Canon 16-35mm, 24-70mm, 70-200mm, 50mm and 18-135mm.
I shot a total of 11,000 photos and about 7,000 made it to the final cut. The photos were processed in Lightroom and the final footage edited in Premiere Pro.
It also seem to be the trend to create films in 4K these days, so I've also made the footages available in 4K UHD.
More Behind The Scenes Photos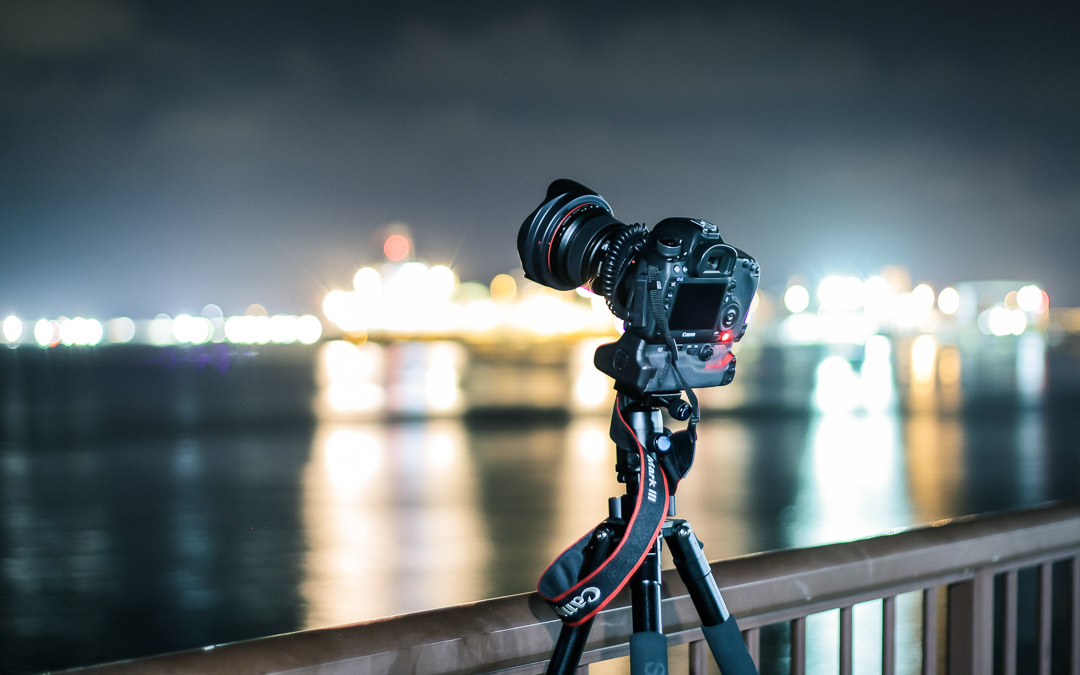 The opening bokeh scene of The Air Traffic 2 was shot at Changi Beach.

Great vantage point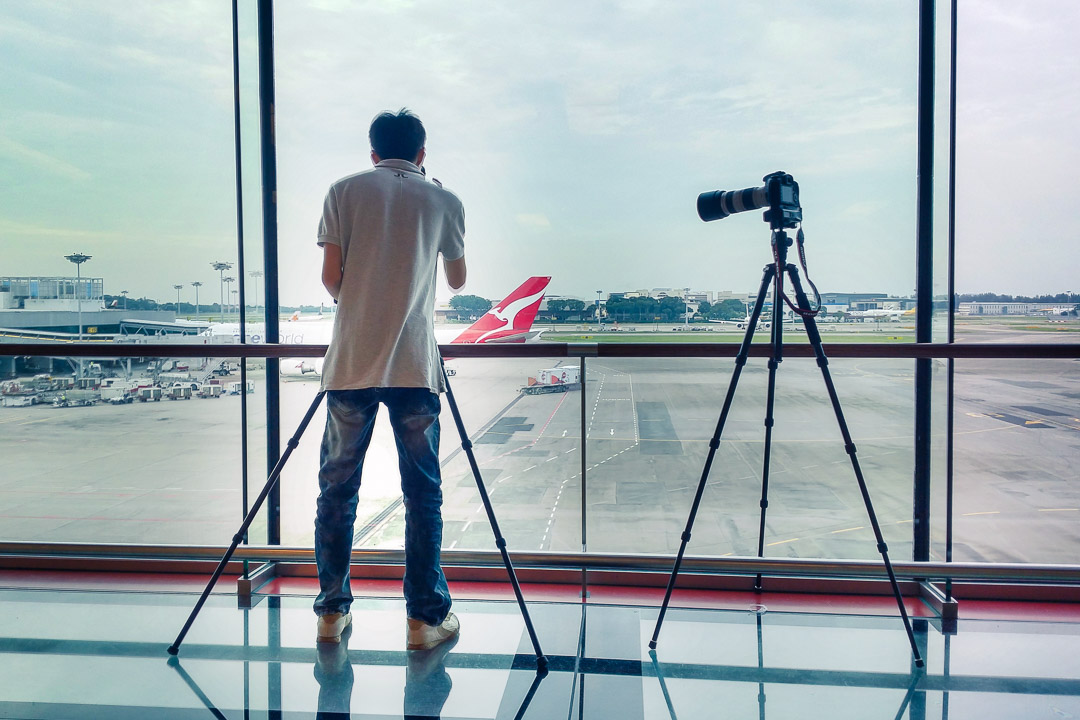 One of the day scenes was shot in the airport's public viewing gallery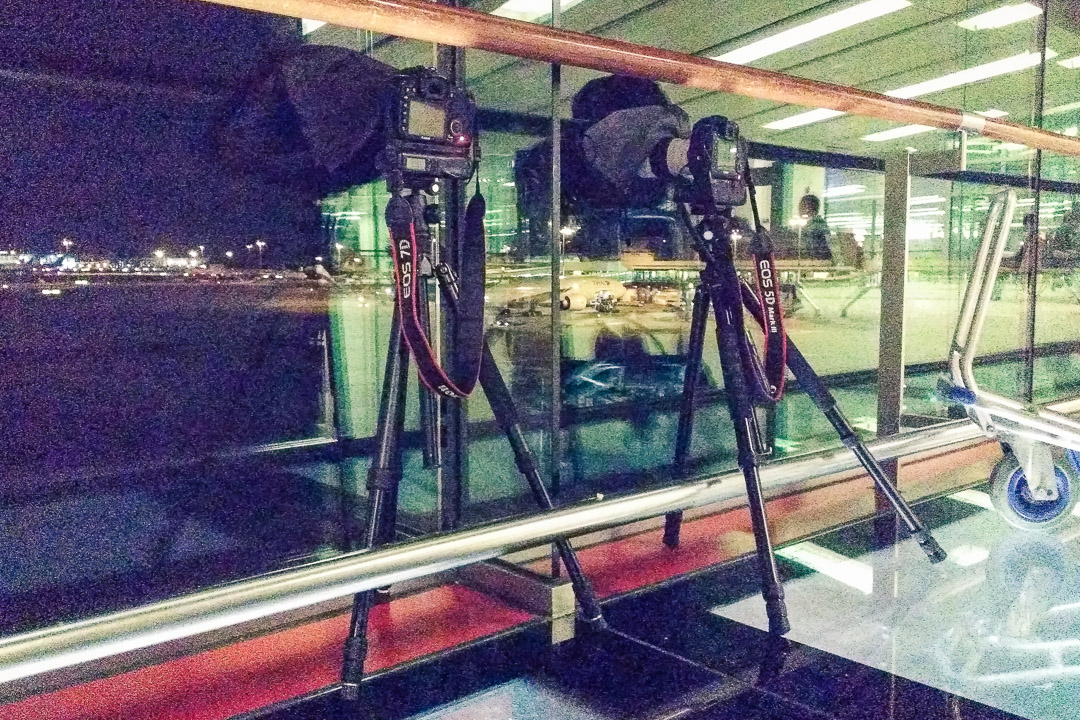 Night scenes – Pardon the quality of my smartphone's camera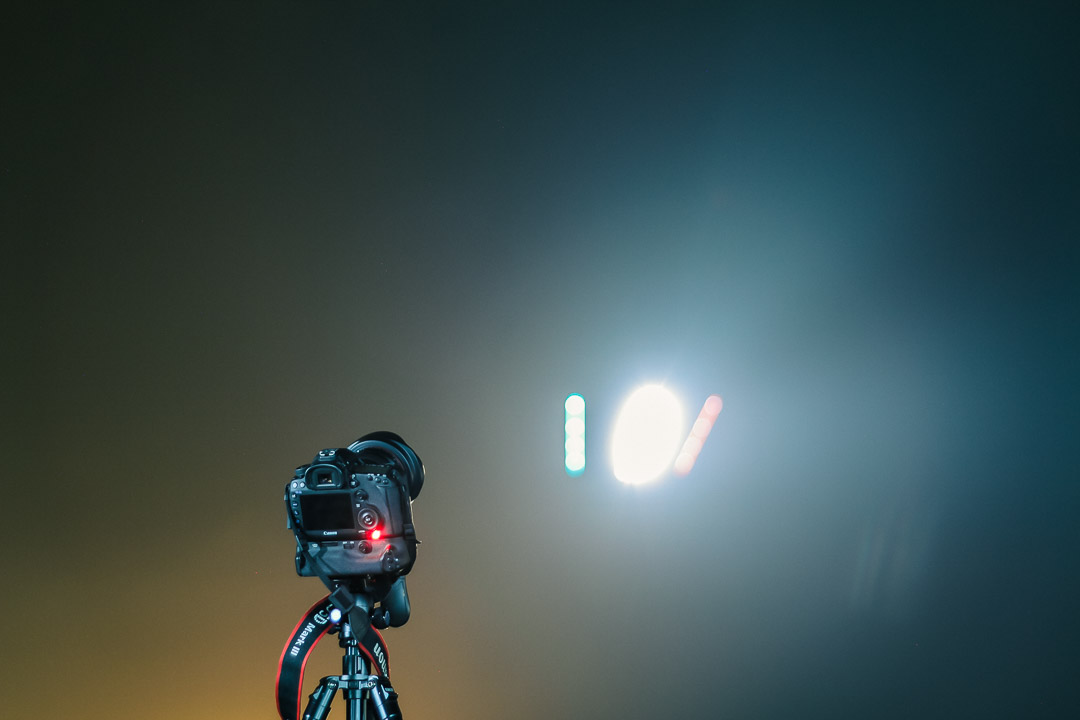 Looking high in the sky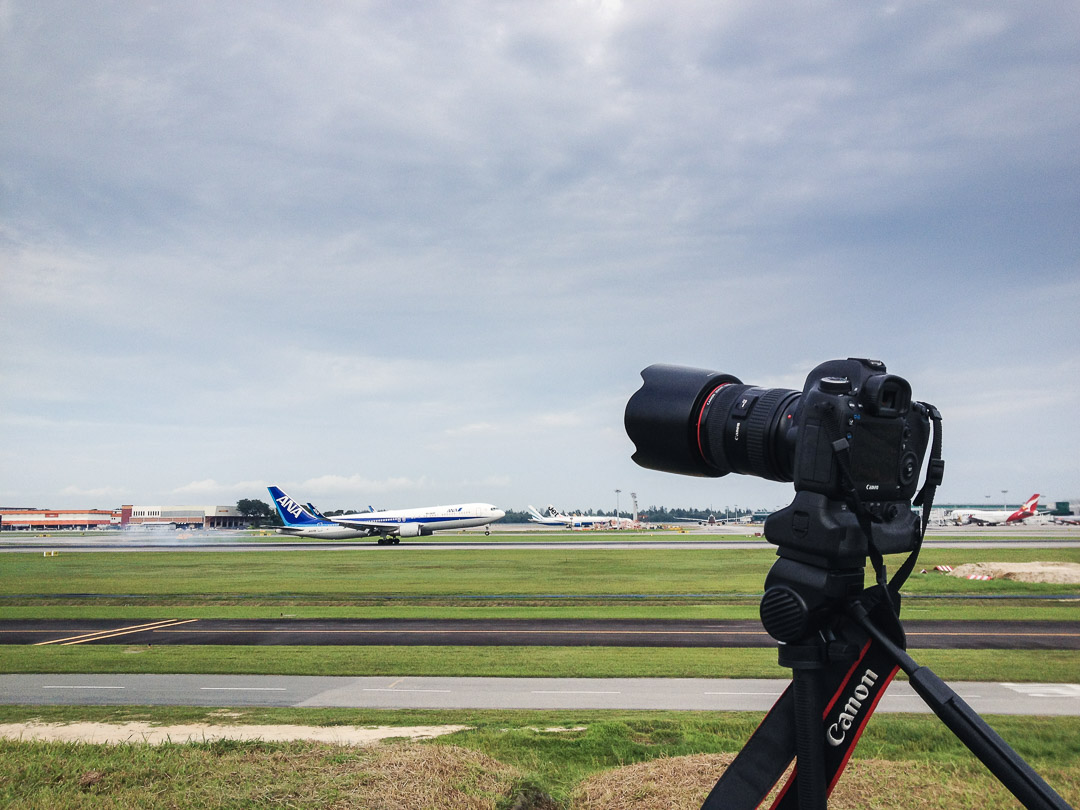 Getting really close to the runway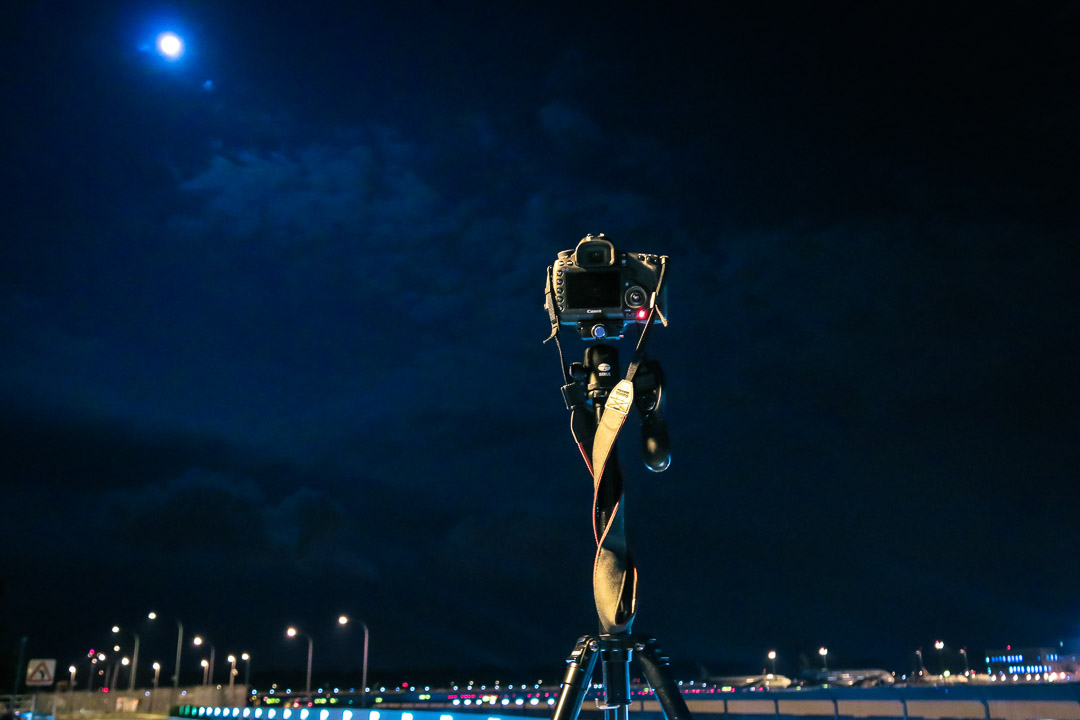 Capturing the Honey Moon. 
Credits
Special thanks to Melvin from Changi Airport for arranging a crew to drive us to the great locations around the airport to get the shots. And Changi Airport Group for providing the access to shoot! Check them out on their facebook, instagram and twitter pages.
Cinematography & Editing by Milton Tan
Soundtrack by Tim McMorris
Drop me an email for enquiries or if you'd like me to shoot your next timelapse/film/photography project! [email protected]